Britain's Andy Murray is confident that the abdominal strain which hampered his US Open preparations has cleared up just in time for his opening match against Corentin Moutet.
The 36-year-old, champion at Flushing Meadows in 2012, was forced to withdraw from this year's warm-up tournaments in Toronto and Cincinnati having enjoyed a run of tournaments without injury.
The three-time Grand Slam champion was unable to serve in practice until this week due to what he revealed turned out to be a torn abdominal muscle.
Watch the US Open live and exclusive on Sky Sports from August 28 to September 10. All courts will be available to watch for the first time

A look back at some of the most iconic winning moments throughout the history of the US Open

"The first five or six days were a bit complicated. There were lots of different opinions," said the Scot.
"It is quite a difficult place to scan, the ab, so we weren't really sure the first few days. And then I came to New York pretty early and went to one of the hospitals here and had the radiologist from back home who looks at my scans check them.
"I had a small tear, which is healing. And the last five or six days of practice have been really good. I have not had any issues serving.
"It is just obviously that you don't take a week off from serving then go full into it. You need to build up a little bit. It has not been perfect in that sense but my ab has been OK."
Murray begins his latest New York campaign against Corentin Moutet, the world No 71 from France, on Tuesday.
If he comes through that, a mouth-watering second-round meeting with Bulgaria's 19th seed Grigor Dimitrov is on the cards.
"I've never played against him [Moutet] before and I've practised with him once. He's a hugely talented guy but he's not the biggest so he tends to play quite a lot of long points but he's got tons of variety, he's got good hands up at the net although he can be a bit volatile at times but a good challenge for me.
"He's very different to how a lot of the guys play in the draw because the game is based around big serves and power. I'd say he's the opposite of that really, so a good test for me."
Who's playing on Monday?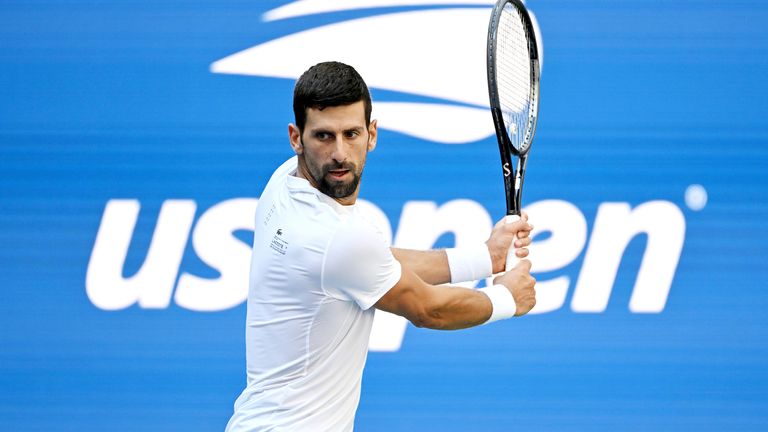 Novak Djokovic, back after missing last year's US Open due to his vaccination status, is in action on Monday night against France's Alexander Muller on Arthur Ashe.
The Serbian, chasing an historic 24th Grand Slam title, can take over from US Open and Wimbledon champion Carlos Alcaraz at the top of the men's rankings just by winning his first-round match.
Women's world No 1 Iga Swiatek, the reigning champion, opens proceedings on Ashe against Rebecca Peterson of Sweden, Coco Gauff takes on Laura Siegemund, while Caroline Wozniacki and Christopher Eubanks are also in action.
The US Open celebrate 50 years of becoming the first of the Grand Slam tournaments to offer equal prize money to men's and women's competitors

A look back at the most memorable moments for British players at the US Open, including titles for Andy Murray and Emma Raducanu

The US Open returns to Sky Sports on Monday, August 28 with the promise to give fans live coverage of the Grand Slam like never before.
Sky welcomes tennis back to its channels this year with the US Open being one of the most prestigious Grand Slam tournaments, adding to the existing sports portfolio and reaffirming the broadcaster as the home of live sport in the UK & Ireland.
Sky Sports' new mixed reality studio features multiple custom built LED screens, integrated light 'sabres', and an open canopy roof, making the space alive with colour and energy to reflect the vibrancy of the last Grand Slam of the year.
With integrated AR capabilities, a versatile LED floor, and a 'fourth wall', the viewer will be transported to the Arthur Ashe Stadium in a 360-degree immersive environment. Our tennis experts will take the viewer into the eyes of the players for expert Hawkeye analysis and insight as the tournament progresses.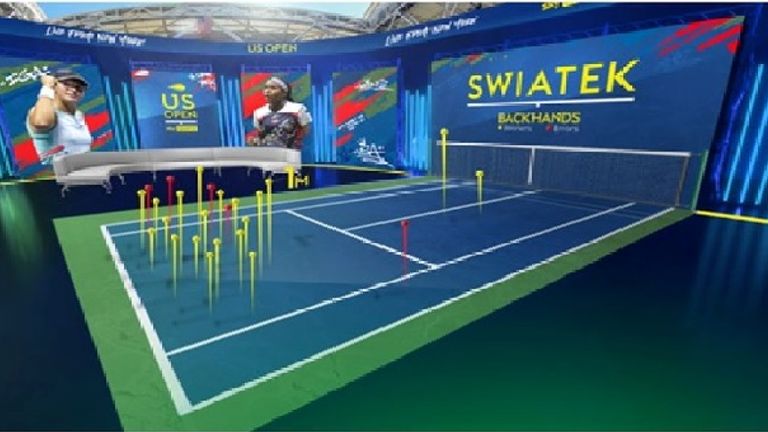 The technology involved allows us to add an entire new dimension and will bring customers closer to the action.
Highlights of matches will be available across Sky Sports TV and our social media platforms.
Video highlights will also be available of the Sky Sports website and app, where there will also be a daily live text commentary on the Sky Sports website and app, as well as live scores, reports, analysis and features. We ask the key questions ahead of this year's tournament at Flushing Meadows…
Stream the US Open on Sky Sports with NOW for just £26 a month for 12 months. Cancel anytime.