Microsoft has begun formally rolling out the Windows 11 2023 Update (aka Windows 11 23H2) on Halloween with an unexpected treat: a redo of the "Chat" function within Windows 11.
Microsoft began rolling out "Moment 4" of Windows 11 this week, aka the Windows 11 2023 Update, with a comprehensive list of features that includes Copilot's AI chatbot. Microsoft formally announced the rollout on Tuesday morning. Microsoft is describing this as a "cumulative" rollup update, so you'll get all of the features Microsoft has announced previously.
There's one more. Now, Windows has revamped the "Chat" function on the Windows desktop with what Microsoft is calling "Microsoft Teams (free)," pulling a bland mask over the top of the same terrible concept as before. Now there's a Halloween horror movie for you!
Let's be clear: I despise the Chat function in Windows 11. My employer uses Teams as a corporate videoconferencing app, and I have no issues using it. The video chat is functional, chat works acceptably, and it appears to be fairly easy to share your screen. But Teams works best as a business tool, and I draw the line at pulling a "Chat" mask over the top of it for personal use. I already have enough ways to contact and stay in touch with friends, and the last thing I want to do remind them of their workday by using Teams. While I don't mind telling readers how to set up Teams Chat, I also want you to know how to remove it.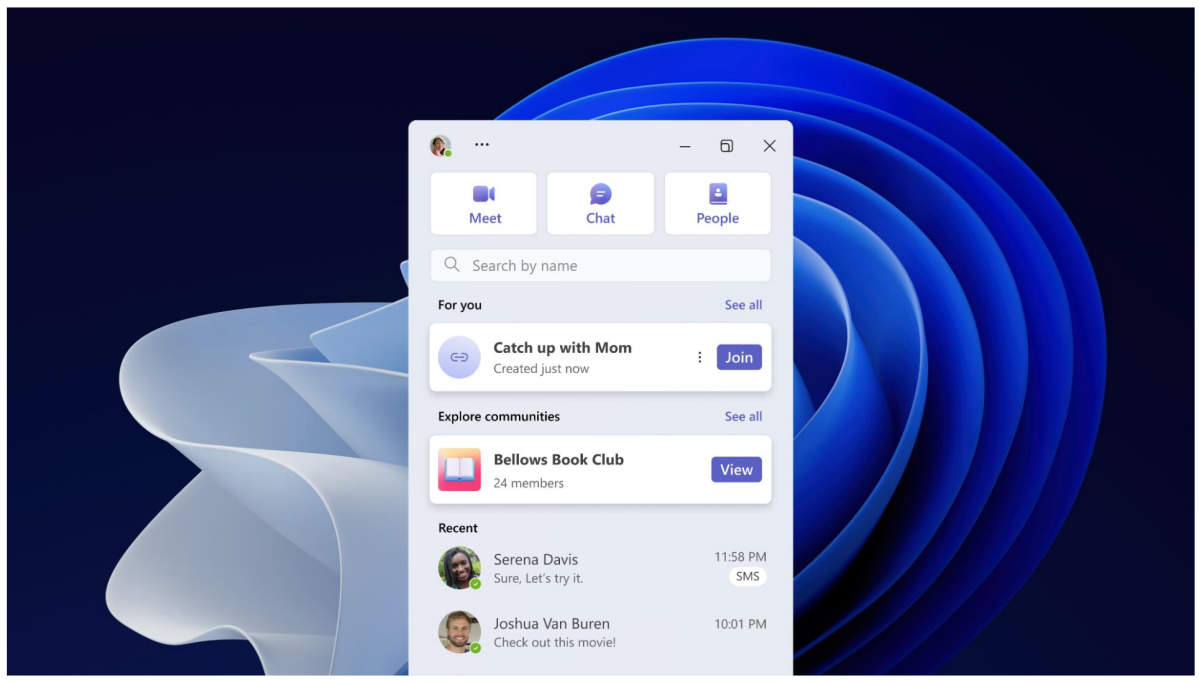 Mark Hachman / IDG
With that said, Microsoft has admittedly made an effort to update "Microsoft Teams (free)," even if it's inexplicably chosen one of the weirder brand names in technology history. Two features stand out: a compact mini view that allows you move the Teams window around your desktop, and an SMS integration with your phone.
The latter puts Teams closer to Your Phone — one of the better apps in Windows 11. Your Phone allows you to send and receive messages and phone calls from within Windows, interact with your phone's apps and desktop, and more — even if Intel's Unison app does much of the same thing, and with iPhones, to boot. With Microsoft Teams (free), you'll be able to use the app to send Teams messages or SMS chats, depending upon preferences and availability.
Mark Hachman / IDG
The new UI still keeps some of the various ways to talk to other people — Meet, Chat, and People — but puts them in a denser, more compact box that you can move around.
If you do manage to convince a bunch of friends to keep up with each other on Teams, you can start a Community. Microsoft is adding Channels to the Community feature, so you can sub-divide the information that those members see and offer them specialized notifications.
Microsoft is also tying Microsoft Teams (free) to other Windows components, like a plug in to the Game Bar. The Teams "Play Together" widget on Game Bar means that you can see your friends gameplay as you play your own game.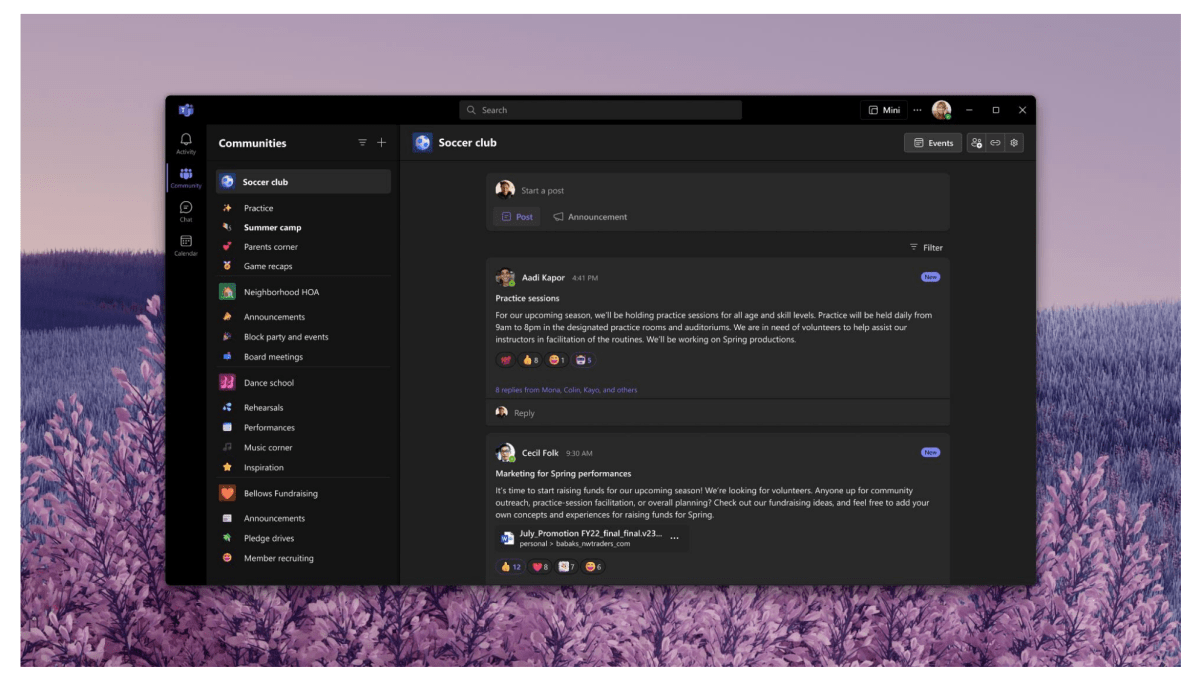 Mark Hachman / IDG
Will these new features change my mind about Teams' integration into Windows? I doubt it. But kudos to Microsoft for investing the effort into improvements.