Stocks were in for a wild trading day, with the firmly in a negative gamma regime. It means that wild swings will persist as long as this case, and there was a pretty good example of that when the index erased a 70-bps loss and turned positive in about 30 minutes of trading yesterday afternoon.
Still, the S&P 500 finished the day unchanged and seems to have found a level of some support at the moment. Ultimately, I think it has further to fall, but a brief pause or rebound doesn't seem out of the question. A gap below 4,240, would be a negative, and suggest a move back to 4,200 is in the works.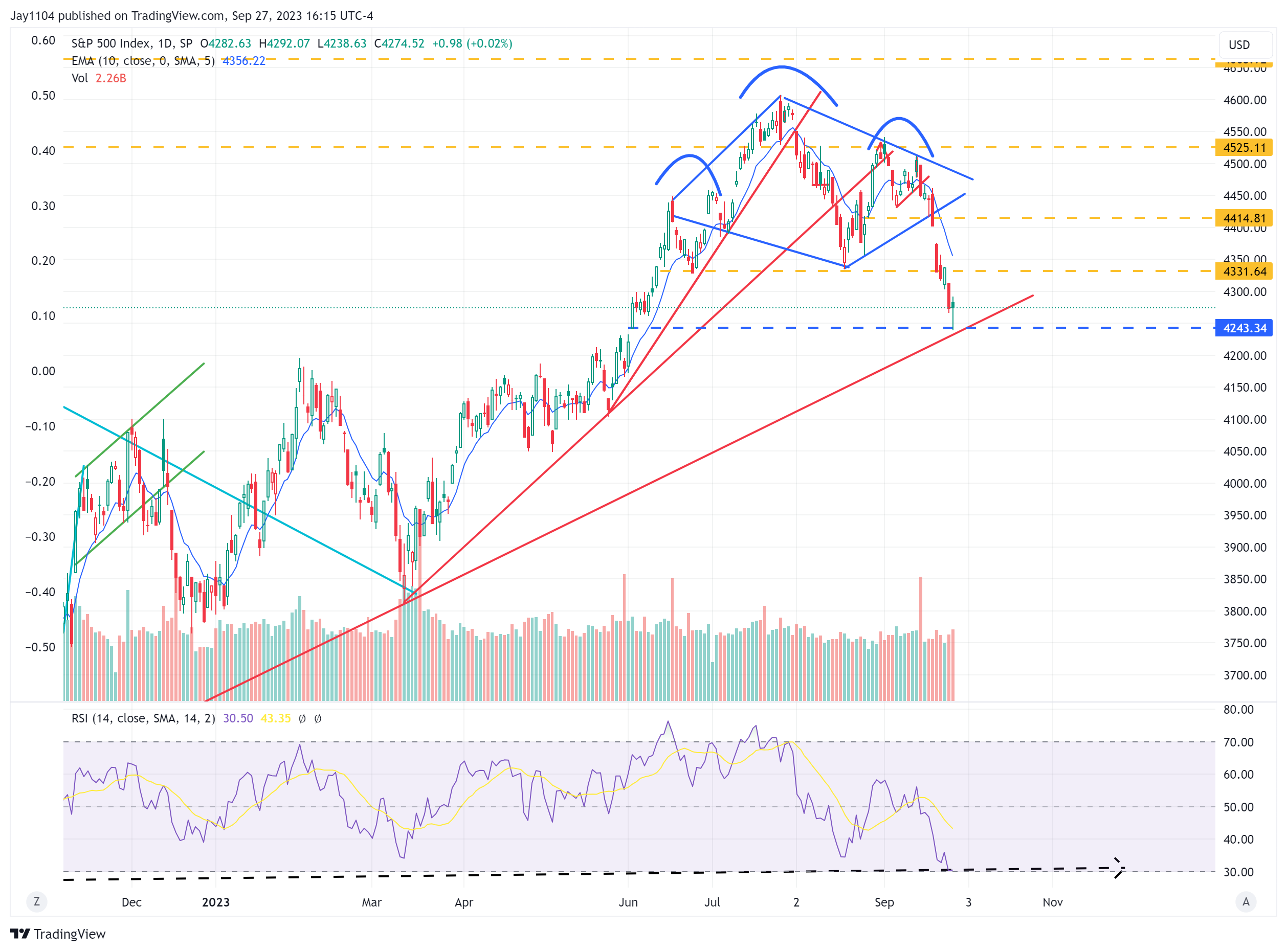 Oil Prices Surge Once Again
Much of this was also due to surging again, rising to almost $94. Oil has broken out again, and oil moving to a range of $97.50 to $98 doesn't seem very far off at this point, with little resistance in the way.
10-Year Yields Head Higher
Of course, that pushed yields higher, with the trading around 4.62% and closing in on 4.68%. After 4.68%, it is tough to find a level of strong resistance until you hit 5.25%.
10-2 Year Spread Indicates Bear Steepening
Given the fact the appears to now be bear steepening, with the ten rising to the two, it seems possible that the 10-year could add on an additional 15 bps from here. That would only get the spread back -35 bps, or post SVB levels, assuming the remains roughly unchanged.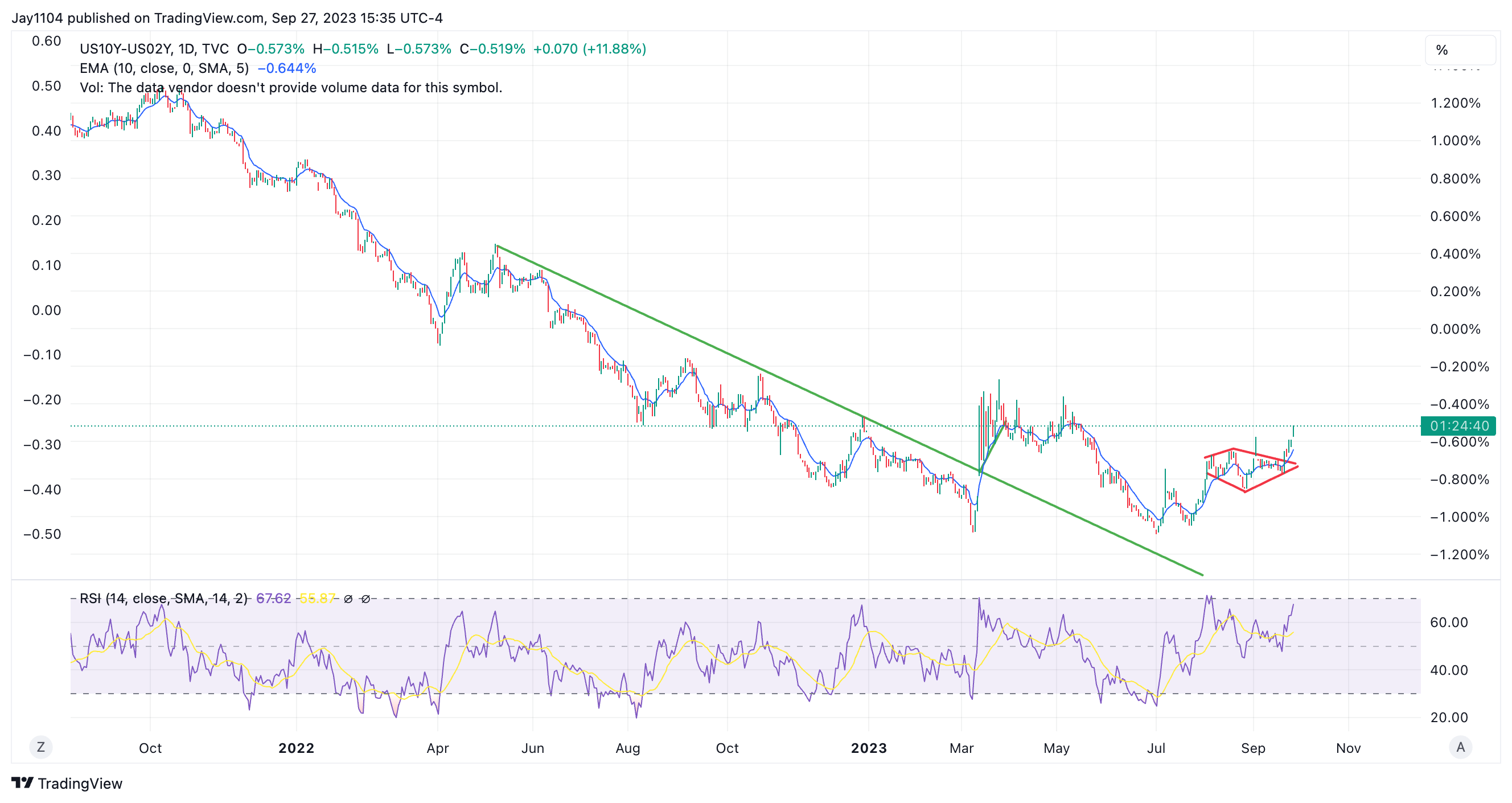 High Yield Bonds at Key Support
Meanwhile, the ETF is sitting on important support, which, once broken, could be a bad sign. It feels like the HYG has somehow managed to stay immune to the carnage in Bond land and hasn't seen the same level of decline. Clearly, that can change if the HYG breaks support around $73.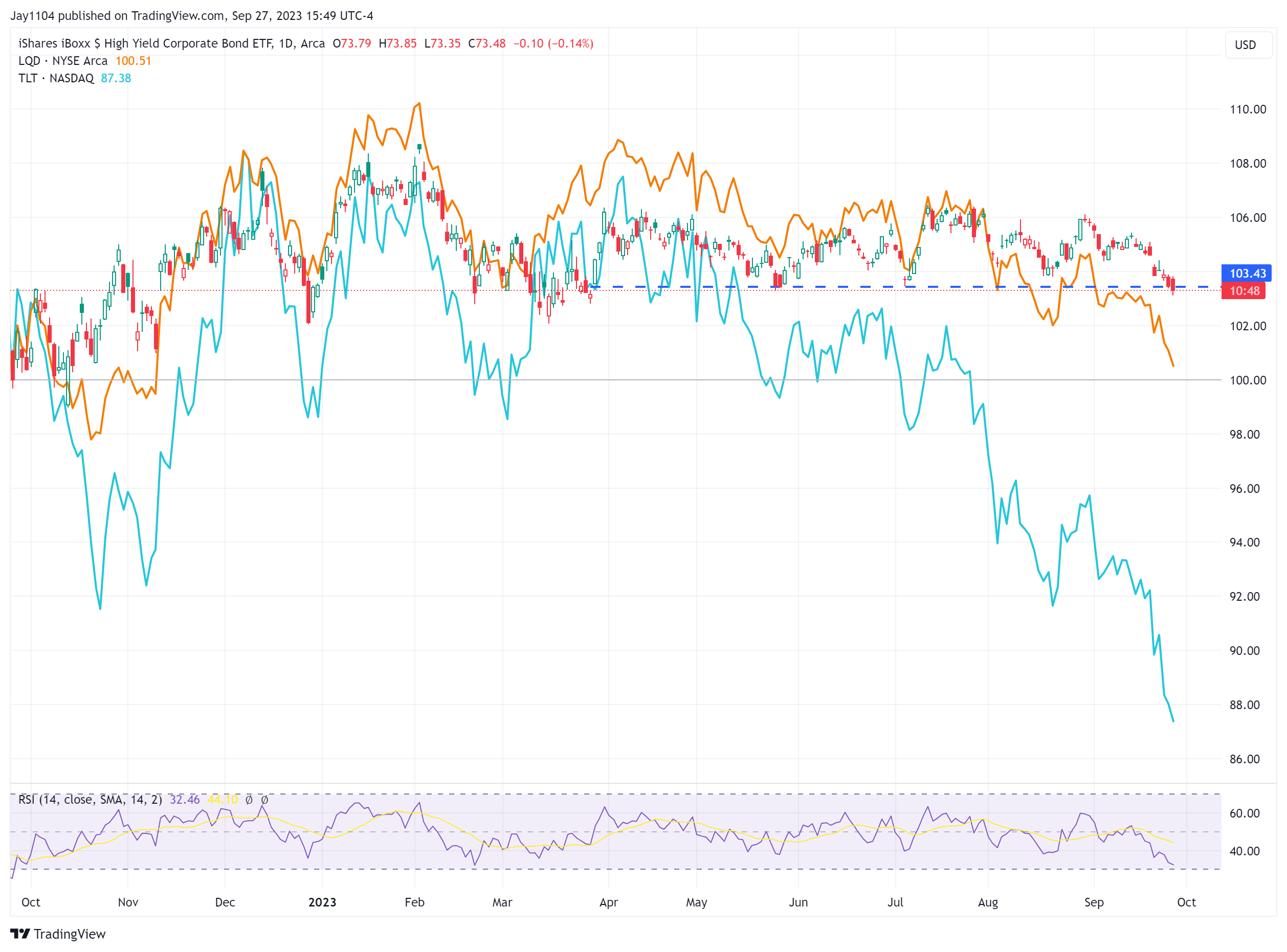 Micron

In the meantime, Micron (NASDAQ:) reported that came in better than expected and even gave a better-than-expected revenue guide. But it was its earnings guidance that came in a range of loss per share of $1 to $1.14 versus estimates of $0.96 per share, which is ugly.
Then there was the gross margin guide that was even worse, at -2% to -6% versus estimates for 0.66%. Following those gross margins and earnings guides, I would be surprised to see the stock trade higher tomorrow. Micron has tended to be a gross margin story over the years, and that guidance won't help. There is support around $64.5 and restiance around $72.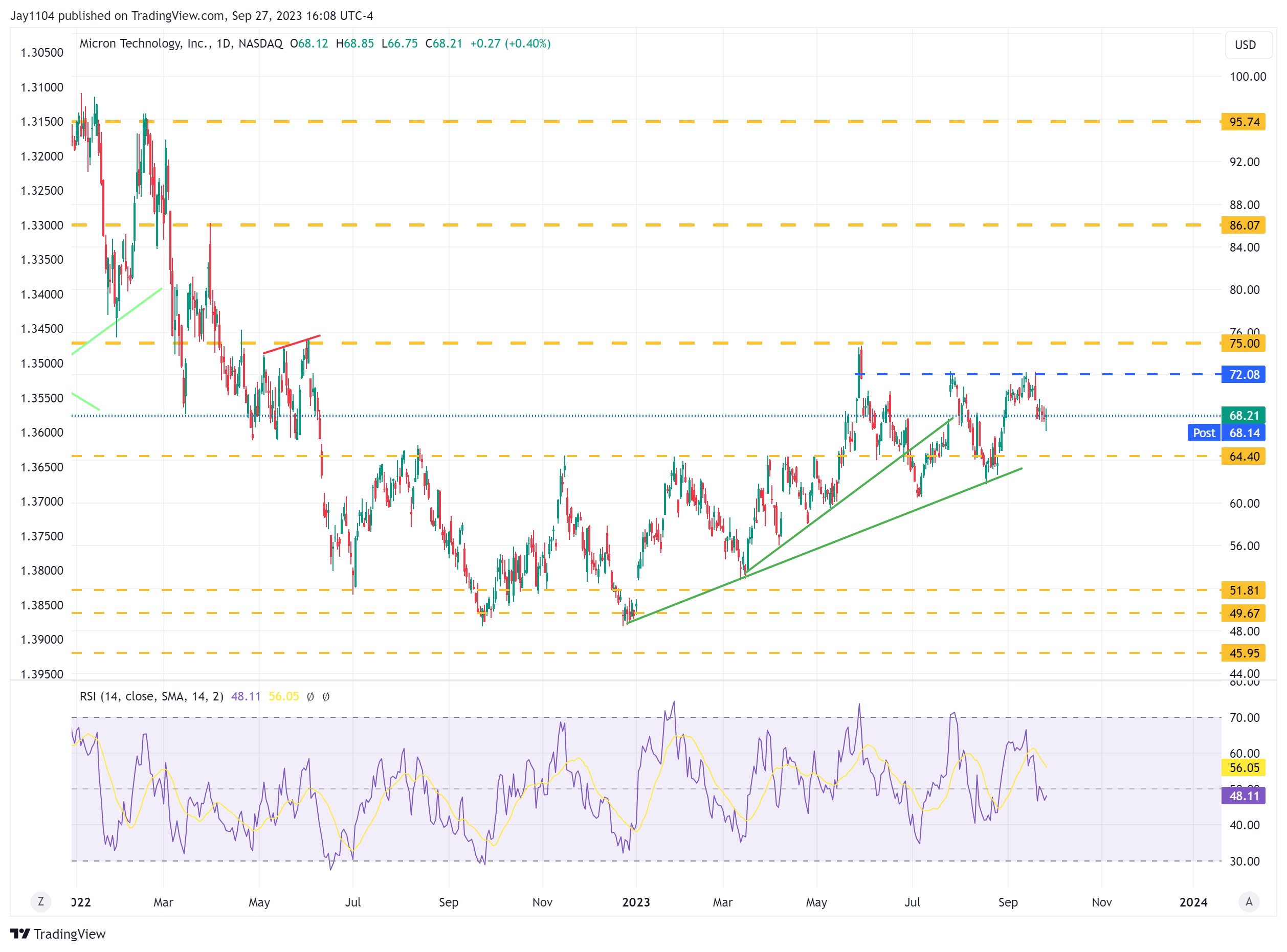 SK Hynix: Korean Chipmaker Breaks Lower
Following Micron, SK Hynix (KS:) could be one to watch tonight in South Korea. I think the chart below speaks for itself.