Stocks finished yesterday's session lower ahead of CPI report. Expectations are for headline CPI to increase by 0.1% and 3.3% , down from September's increase of 0.4% m/m and 3.7% y/y reading. Core CPI is expected to rise by 0.3% and 4.1% , in line with last month's reading.
The core CPI, if it comes in as expected at 0.3%, would be a number not consistent with the Fed 2% target, and more importantly, it does run the risk of coming in hotter than expected given the reset in the Health Insurance piece, which feeds into the Hospital and Related services and the broader Medical care services.
The weighting for medical care services is about 6.3% in headline CPI and higher in the core CPI. That will be the sector to watch today because the days of health insurance falling by 3 to 4% per month will be gone, and we should see health insurance rise by 1 to 2% per month.
Currently, with a weight of 0.545% in CPI, the Health Insurance will go from subtracting from Medical care services and will become addictive. Medical services did start rising again after months of falling, and the health insurance component could add to this change in trend if it should persist.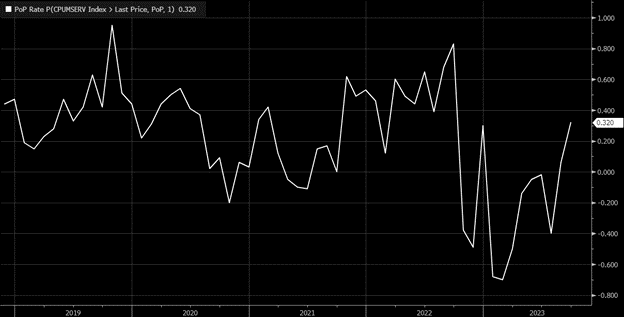 PoP Rate Index
S&P 500 Indecisive as OPEX Approaches
Meanwhile, the remains pegged to the 4,400 region as we approach opex, as gamma builds up at the 4,400 strike price, making it hard for the S&P 500 to escape from that region, at least today. That, of course, could change today, depending on the CPI report.
There is a lot of positive delta on the board for Friday's OPEX, and if we do get a hot CPI report today, and the indexes do start to move lower, the value of call options will start decaying quickly, and that will mean there will market makers would have a lot of stock to unhedge, meaning bringing it for sale.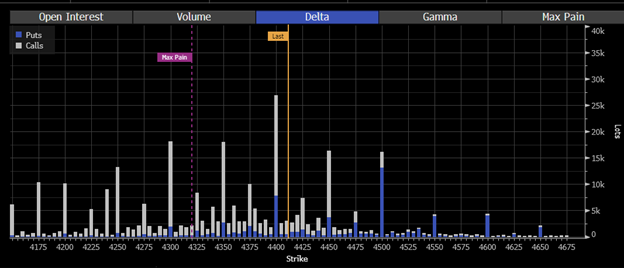 SPX-Options Activity
Technically, nothing changed for the S&P 500, and the gaps at 4,100 are still left to be filled; the technical pattern of the cup with a rising handle is still present, suggesting lower prices to come, while the 61.8% retracement still acts as resistance.
Anyway, we will have to see what today brings. Again, the setup for a reversal seems to be there, and the data point could favor it. Now, it is just a question of whether it happens or not.
10-Year Rate Set to Head Higher?
Meanwhile, rate appears to be ready to go higher from current levels, as they hold the uptrend and support at the 4.5% level. In the meantime, a move above 4.7% could push the 10-year back to 5%.
Additionally, the gap between 10-year bond prices and the S&P 500 has widened. This has happened four times already, and this would be the fifth. The prior four times saw the two diverge for about 5 to 7 days, and today was day 5, so if they are going to come together, the gap should close soon.
The stock market doesn't seem concerned about today's inflation print with a sub-15. But with Vixperation on Wednesday morning, you have to wonder if the market will let all these puts expire in the money or if they will creep the VIX higher to burn off the delta and gamma below 18 and push the VIX up.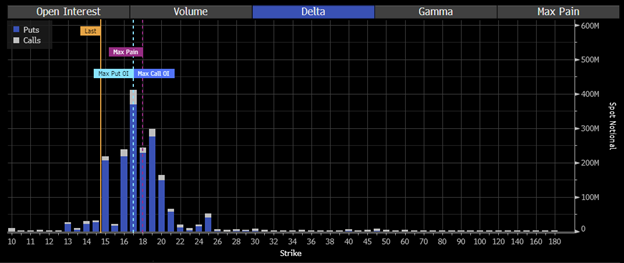 VIX Options Activity