Stocks finished yesterday lower as rates pushed higher again and spreads widened. The climbed to 4.69%, and the help to spread between the ten and the two widened to -42 bps, which is important.
Again, the 10-year is very close to breaking out to a new level because, after 4.68%, I don't see much standing in the way of a run to 5%. There seem to be several combinations that could take the 10-year higher, and the bull flag also appears to be another one. However, it seems to be getting stretched, and this type of thing where it could snap the other way, too. So it is almost as if you have to take it day by day.
Meanwhile, the also rose today to 107.
Most of the move was driven by the hotter-than-expected data.
Today, we get the JOLTS data; if you remember, last month, the JOLTS data came in cooler than expected, and we got that big gamma squeeze higher, which took about a week or so to work off. So, something to be aware of tomorrow if the JOLTS comes in cool again and the market pops because I would think rates and the dollar would move down.
The data tends to be very unpredictable and also tends to be subject to big revisions. Still, despite the big surge in rates, the was flat and found some support in the 4,270 area today.
This level for the is very important because after this, again, there is much to support the market until 4,210.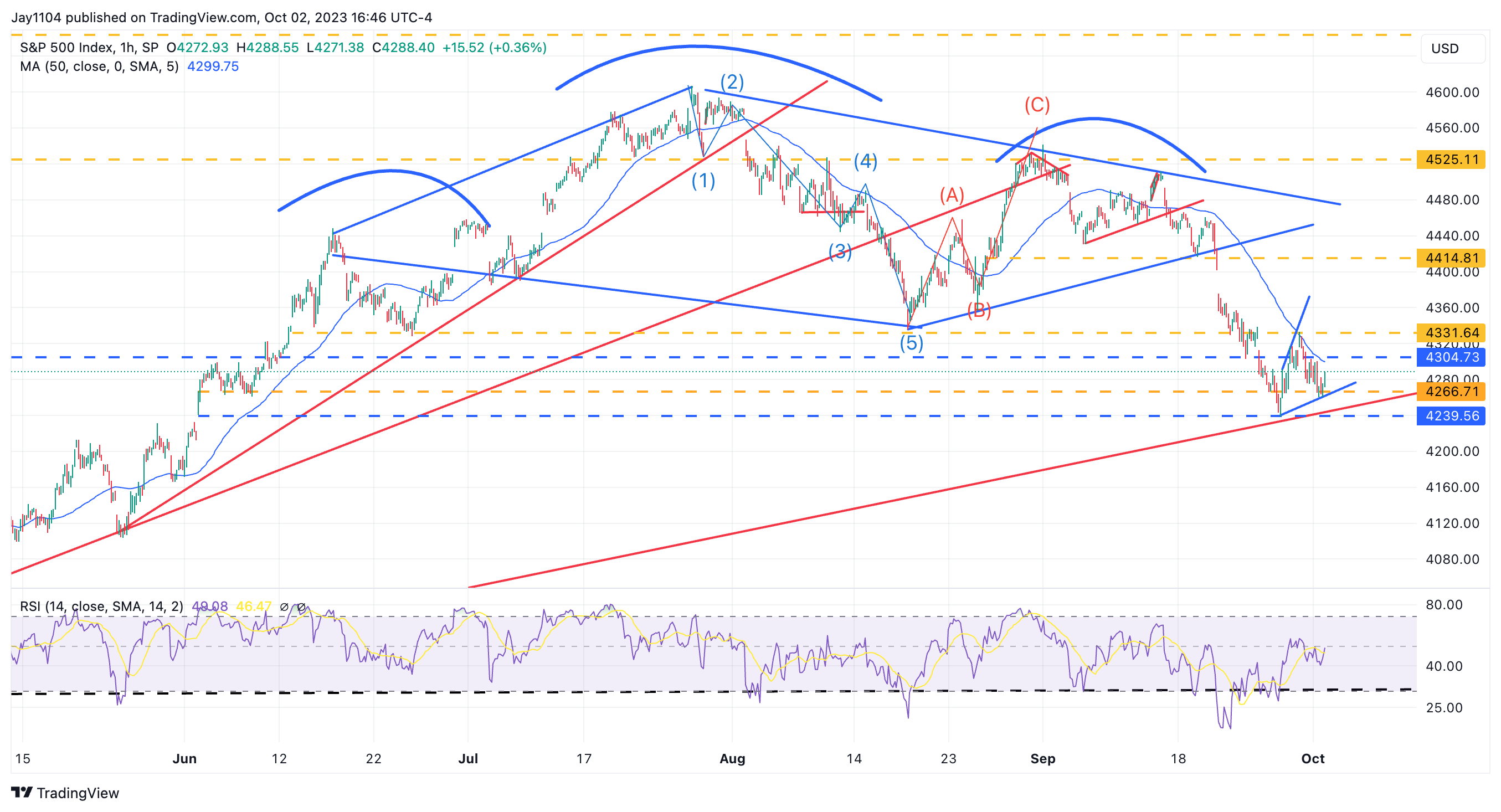 The equal-weight RSP S&P 500 traded down by roughly 1.1%. Today's divergence with the market cap S&P was primarily due to the mega-cap names, which managed to post gains after Goldman noted it forecasted an earning-led rally. The equal-weight S&P 500 is now down on the year, falling by more than 10% since peaking on July 27.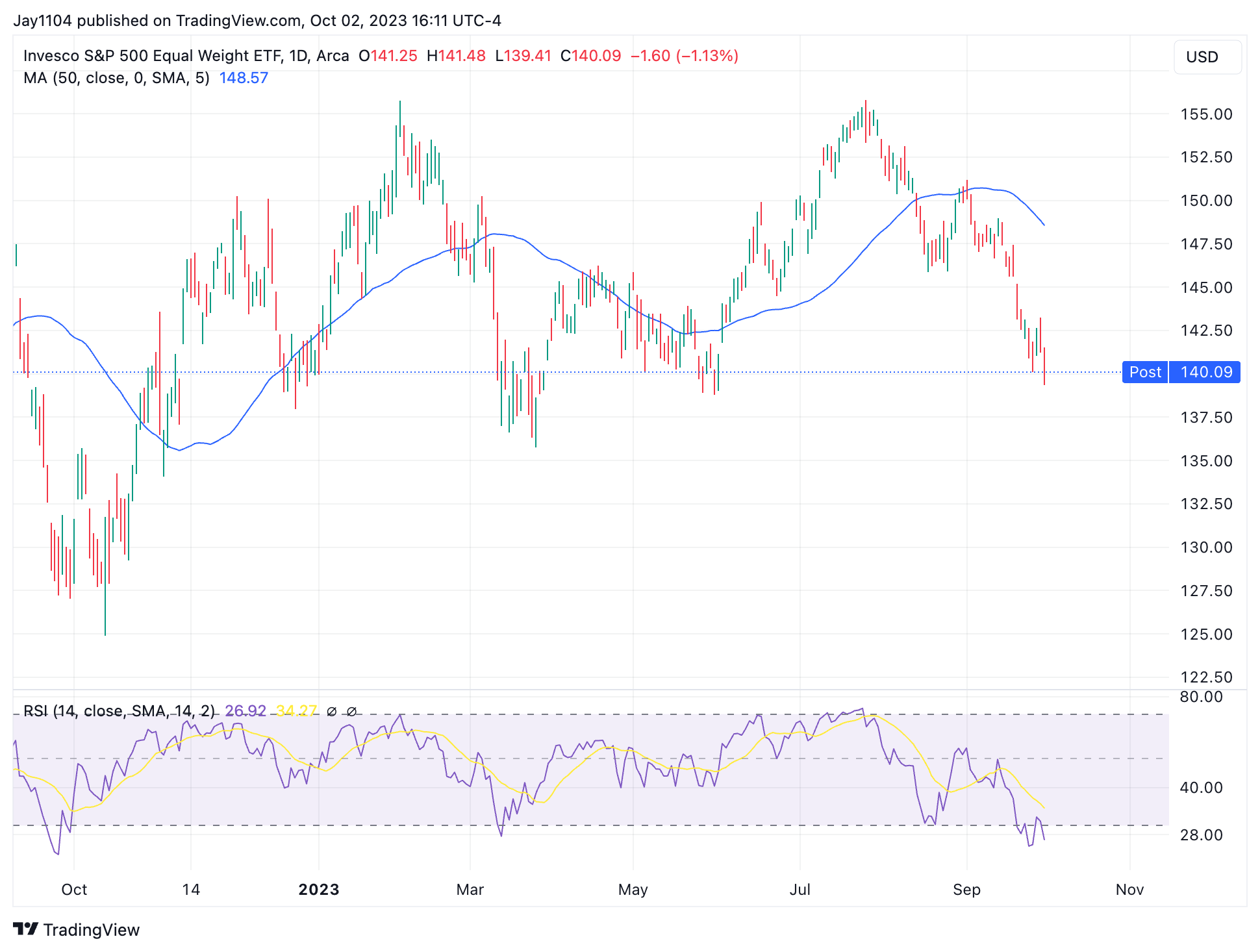 The utility sector was down almost 5% today, and the ETF is now well below its October lows and is back to its June 2020 levels. These are not the type of moves you expect to see in the utility sector, which is supposed to be low beta, but then again, it isn't typical for one to see rates surge on the long end of the curve like this.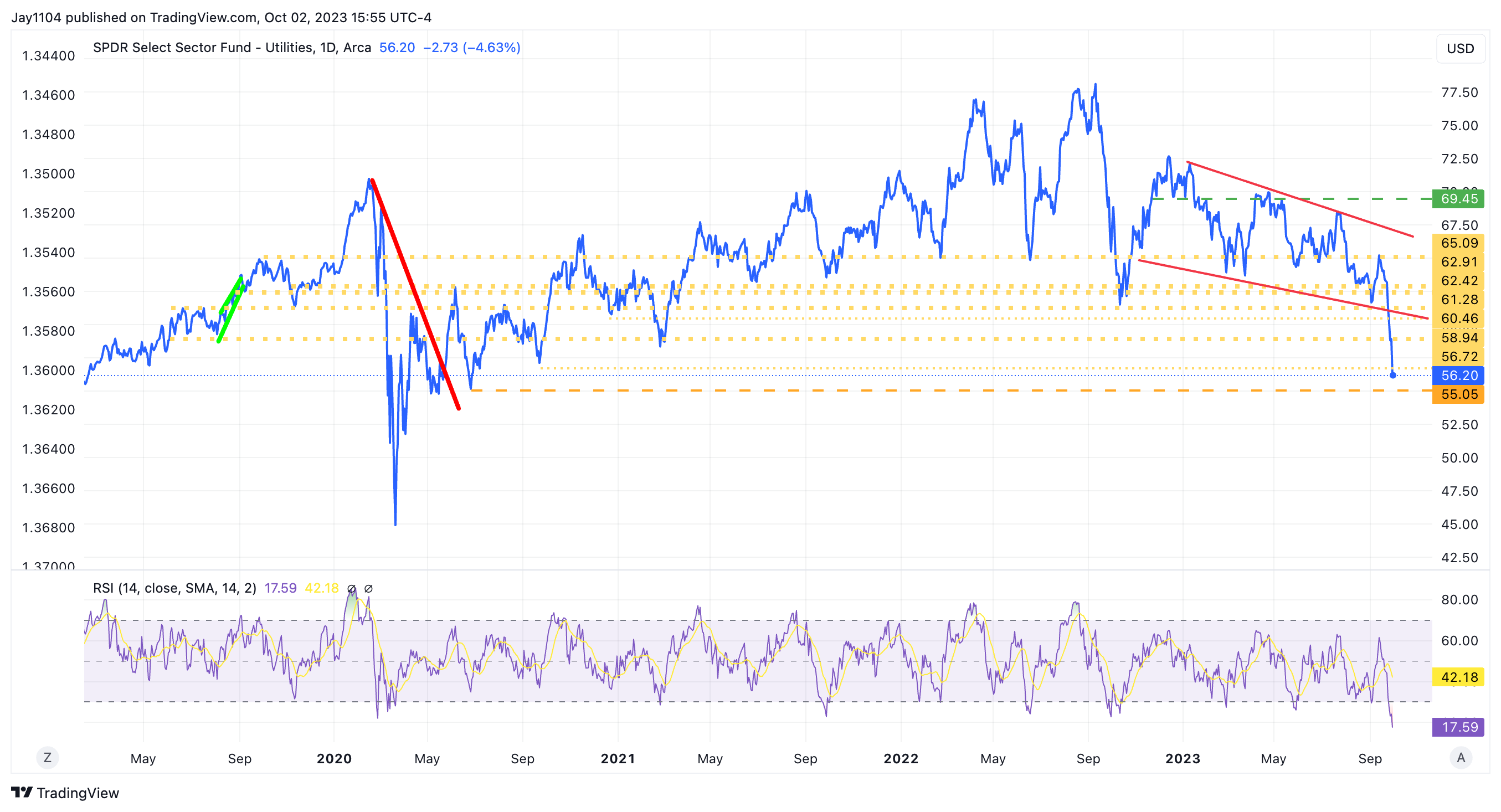 This will be a busy week with a lot of data, and I think there will be quite a bit of volatility to come across all asset classes.