Yesterday was one of those days when Jay Powell should have passed on its latest interview session. The message was vague, and he didn't seem to have many answers at times.
What is clear to me is that the Fed doesn't know what comes next, isn't sure how long rates may have to stay high and doesn't even know if rates are tight enough to bring inflation back to target.
Inflation has come down a lot, and the labor market is showing some signs of slowing, but inflation at 3.5 to 4% is too high.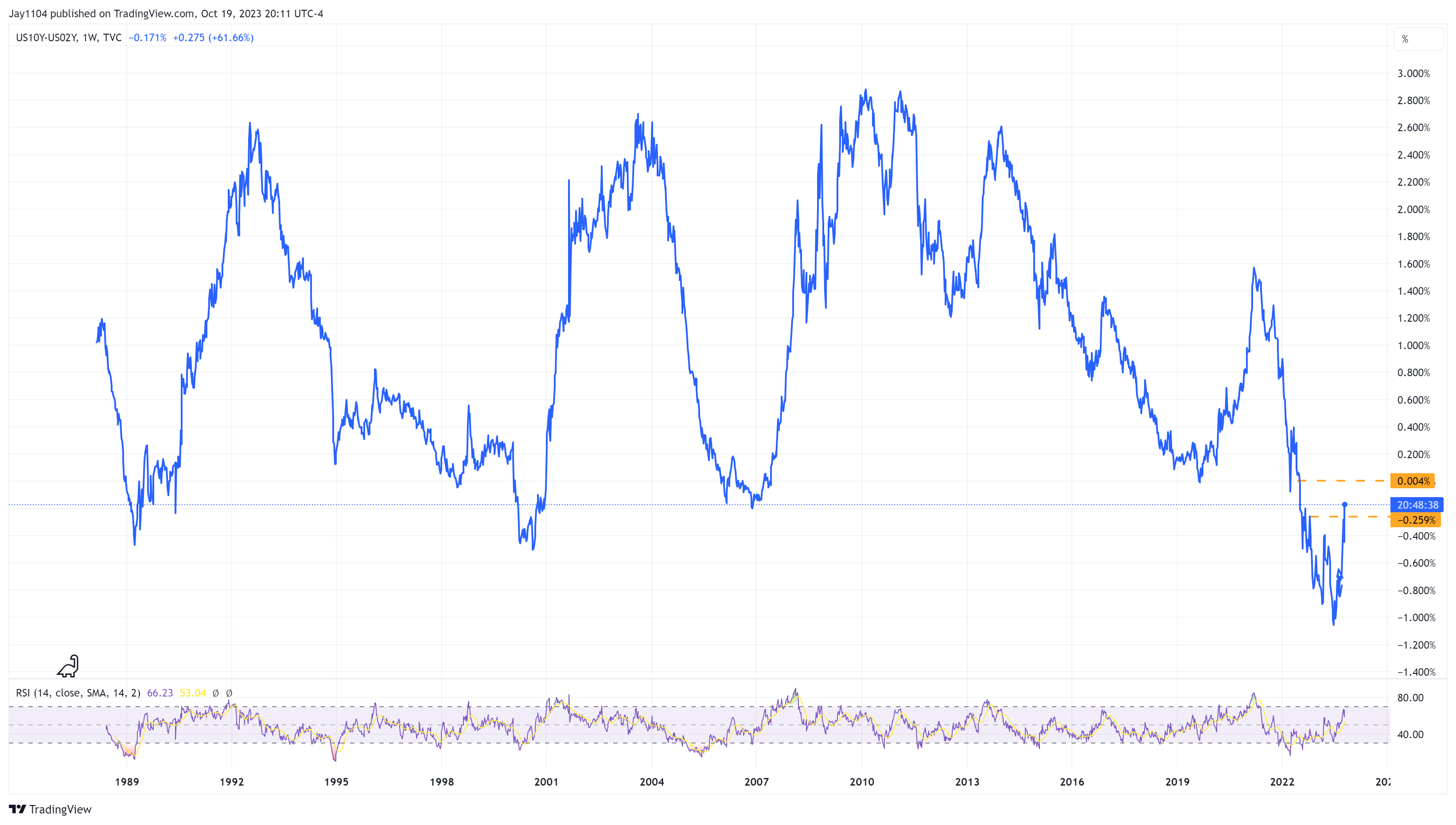 Yield Curve Steepens
The yield curve is now quickly steepening, rising to -17 bps. Some people think this is a recession sign, but I don't see it that way. In this case, the is rising to the , not the 2-year, moving away from the 10-year; it is a big difference.
As long as the 2-year rate stays anchored around the 5% mark, I do not think it is a recession warning. Once the 2-year begins to fall, it is a sign the market is starting to anticipate rate cuts; that is the recession warning. Right now, we have what seems to be a yield curve that's normalizing.
The chart below shows the yield curve in September 2018, which is what a normal-shaped yield curve should look like.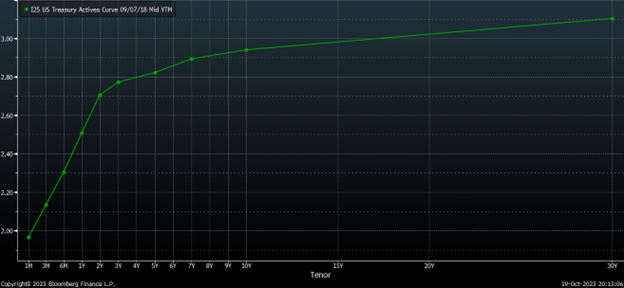 Yield Curve
Which means it could look more like this once complete. Again, this is what I think is happening. Only time will tell.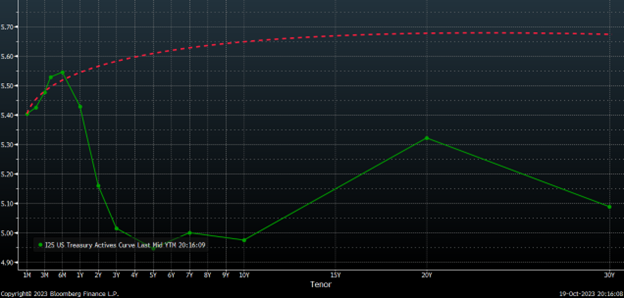 New Yield Curve
S&P 500 Futures Eye 4,240
So far, the have fallen and given back a large chunk of the gains from last week; I think we will see the rest of those gains go away, and the futures fall back to that 4,240 level for now.
Tesla Stock Nosedives
Tesla (NASDAQ:) fell 9% and got back to $220, and this is an important spot for the stock, with support around $214; a breach of that level would not be good.