Investor sentiment has surpassed its historical average of 37.5% as the stock market bounced back from the treasury crisis
Investors now wonder whether the rally will sustain into yearend
With that in mind, here are 5 reasons to maintain a bullish outlook
Secure your Black Friday gains with InvestingPro's up to 55% discount!
Against those that keep predicting a doomsday scenario for the market, I maintain a positive outlook for the remainder of the year, supported by various compelling reasons. While the market is ultimately decisive and past performance does not guarantee future result, there are 5 noteworthy factors that investors should pay attention to now.
Let's review them:
1. The Zweig Breadth Thrust Indicator (ZBT) typically signals an approaching interesting point in the markets when transitioning from below 0.40 to above 0.615 within a maximum of 10 days. Such is the setup now.
In fact, the historical figures for the ZBT above the 0.6 threshold are intriguing:
One month later, it averages a +4.8% increase.
Three months later, it averages a +7.5% increase.
Six months later, it averages a +15% increase.
Twelve months later, it averages a +23% increase.
2. Earnings contribute to sustained stock growth. Initially anticipated to be relatively low, Q3 projections now suggest a +6% rise in S&P 500 earnings, signaling a much stronger economy than many predicted.
3. Over the last 44 years (since 1980), the S&P 500 experienced declines of -10% or more in 22 years. In 12 of those years, it subsequently rose by an average of +17%.
4. In the past 95 years, there were only 9 years where the S&P 500 closed negatively in August, September, and October. Subsequent months consistently witnessed market increases (except for one year).
5. Examining the last 10 Fed rate hikes, particularly the final hike concluding the cycle, the S&P 500 rose in 8 instances a year later, averaging a +14.3% increase. The last rate hike on July 26 saw the central bank choosing to keep rates unchanged in both the September 20 and November 1 meetings.
The market is nearly certain this was the last rate hike. If confirmed, the historically bullish period extends until six months after the onset of rate cuts.
Stock Dominance Over Time
Despite the seemingly optimistic outlook, being bullish doesn't always guarantee positive results — unless you are positioned in the right stocks.
With that in mind, let's consider the top-performing stocks in terms of yield in recent years, including dividends. Most of these stocks are well-known to investors.
Best S&P 500 stocks over the last 5 years:
Enphase Energy (NASDAQ:) +1,418%
Tesla (NASDAQ:) +865%
NVIDIA (NASDAQ:) +775%
Top S&P 500 stocks over the last 10 years:
NVIDIA (NASDAQ:) +12,889%
Advanced Micro Devices Inc (NASDAQ:) +3,266%
Broadcom (NASDAQ:) +2,419%
Best S&P 500 stocks over the last 15 years:
NVIDIA +26.078%
Netflix (NASDAQ:) +14,072%
DexCom (NASDAQ:) +9,888%
Best S&P 500 stocks over the last 20 years
Monster Beverage (NASDAQ:) +82,957%
Apple (NASDAQ:) +51,072%
NVIDIA +32,835%
Best S&P 500 stocks over the last 30 years
Monster Beverage +206.430%
Amazon (NASDAQ:) +177,354%
Apple +75,322%
The tremendous shift in weight of stocks in the index.
Times change and so do the markets. In the following ranking I'm going to show you the largest weight that stocks had in the S&P500 10 years ago and the one they have today. A radical, drastic change:
10 years ago the stocks with the highest weight in the index were as follows:
Apple: 2.81%.
Exxon Mobil (NYSE:): 2.43%.
Alphabet (NASDAQ:): 2.04% Alphabet (NASDAQ: ): 2.04
Microsoft (NASDAQ:): 1.90%
Currently the most heavily weighted stocks are:
Apple: 7.32%.
Microsoft: 6.92%.
Alphabet: 4.23%
Amazon: 3.75%
In simpler terms, a decade ago, the four largest companies in the S&P 500 accounted for a combined weight of 9.18%. Today, that weight has surged to 22.22%.
This week, the index, where all stocks carry equal weight, experienced a loss of -1.8%, while the traditional S&P 500, with varying weights for each stock, posted a gain of +1.3%.
The credit goes to the impressive performance of the so-called "Magnificent 7" stocks, which recorded a +3.8% increase for the week and, due to their substantial weight in the index, propelled it higher. Year to date, the S&P 500 Equal Weight is down -1.7%, which is 17 points less than the S&P 500.
It's worth noting that out of the Magnificent 7, which contributed nearly +40% to the +9.9% annualized return of the S&P 500 from December 2017 through October 2023, five of them still retain their status in this elite group.
Investor sentiment
Bullish sentiment, i.e. expectations that stock prices will rise over the next six months, increased 18.3 percentage points to 42.6% and is above its historical average of 37.5%. This week's increase was the largest since July 15, 2010 (up 18.4 percentage points).
Bearish sentiment, i.e., expectations that stock prices will fall over the next six months, declined 23.1 percentage points to 27.2% and is below its historical average of 31%.
Stock market ranking in 2023
This is how the main stock markets are doing so far this year:
+31,83%
Japanese +24.81%.
Italian +20.24% +20.24
+15%
Spanish +13.88% +10.64% +10.64
+10,64%
+9,41%
+8,82%
+3,43%
British -1.22% -1.22
Chinese -13.03% +13.03
***
Missed the Last Market Winner? No Problem, Get a Second Chance This Black Friday
We know how hard it can be to miss the boat on high flying stocks that were just waiting to be scooped up. That's why, this Black Friday, we're offering you an up to 55% discount on InvestingPro subscription plans. Know first, know better, and make sure to never miss out on a winner again.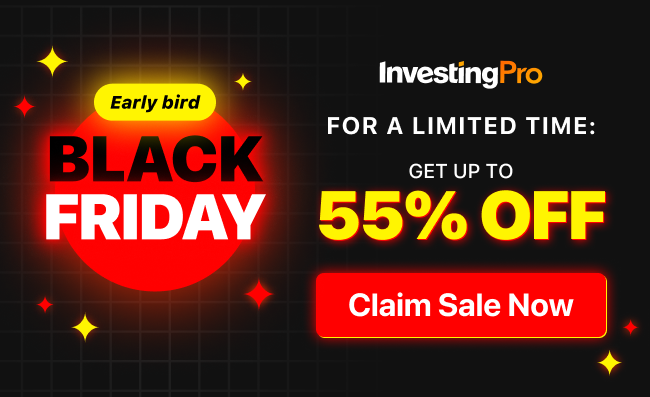 Claim Your Discount Now!
Disclosure: The author holds no positions in any of the stocks mentioned in this report.