Stocks finished the day lower and were saved by a drop in rates following a solid auction. This pushed Treasury rates lower in the second half of the trading session.
It allowed stocks to rally off their lows and the to finish the day down by about 1.2%.
Today will be the report's release and the University of Michigan data. More rate moving data.
Dump Stocks, Buy Bonds?
Something more important may have developed, suggesting the period of stocks outperforming bonds may be over.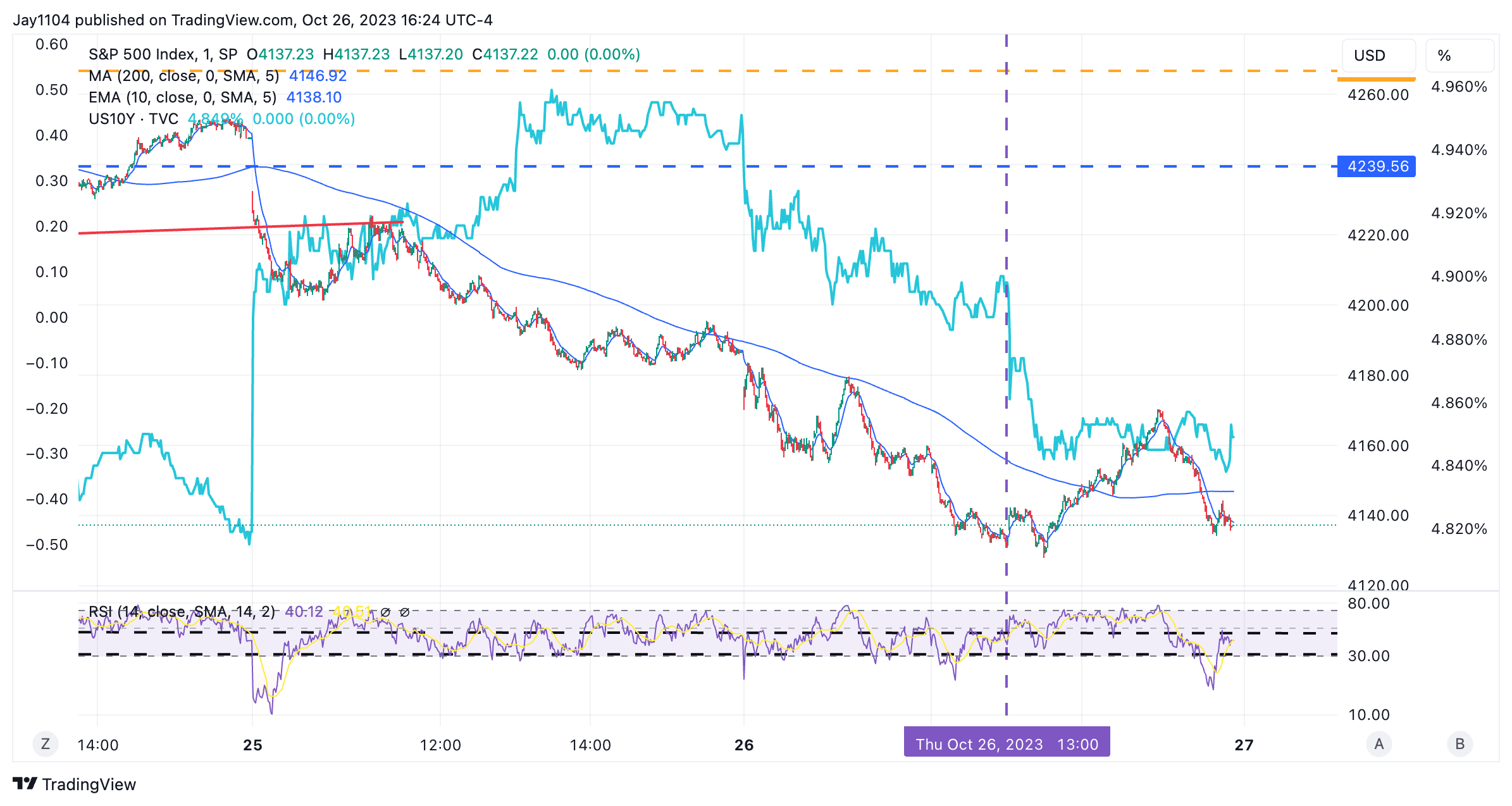 The ratio of the SPY to has been trending higher in a nearly perfect straight line since March 13, and that broke today.
Unfortunately, it doesn't tell us how stocks underperform bonds; it just tells us, if this should follow through, that stock prices aren't going to do as well as bond prices.
The same scenario is seen in the SPY to ratio, with the ratio falling below the neckline of a triple-top pattern.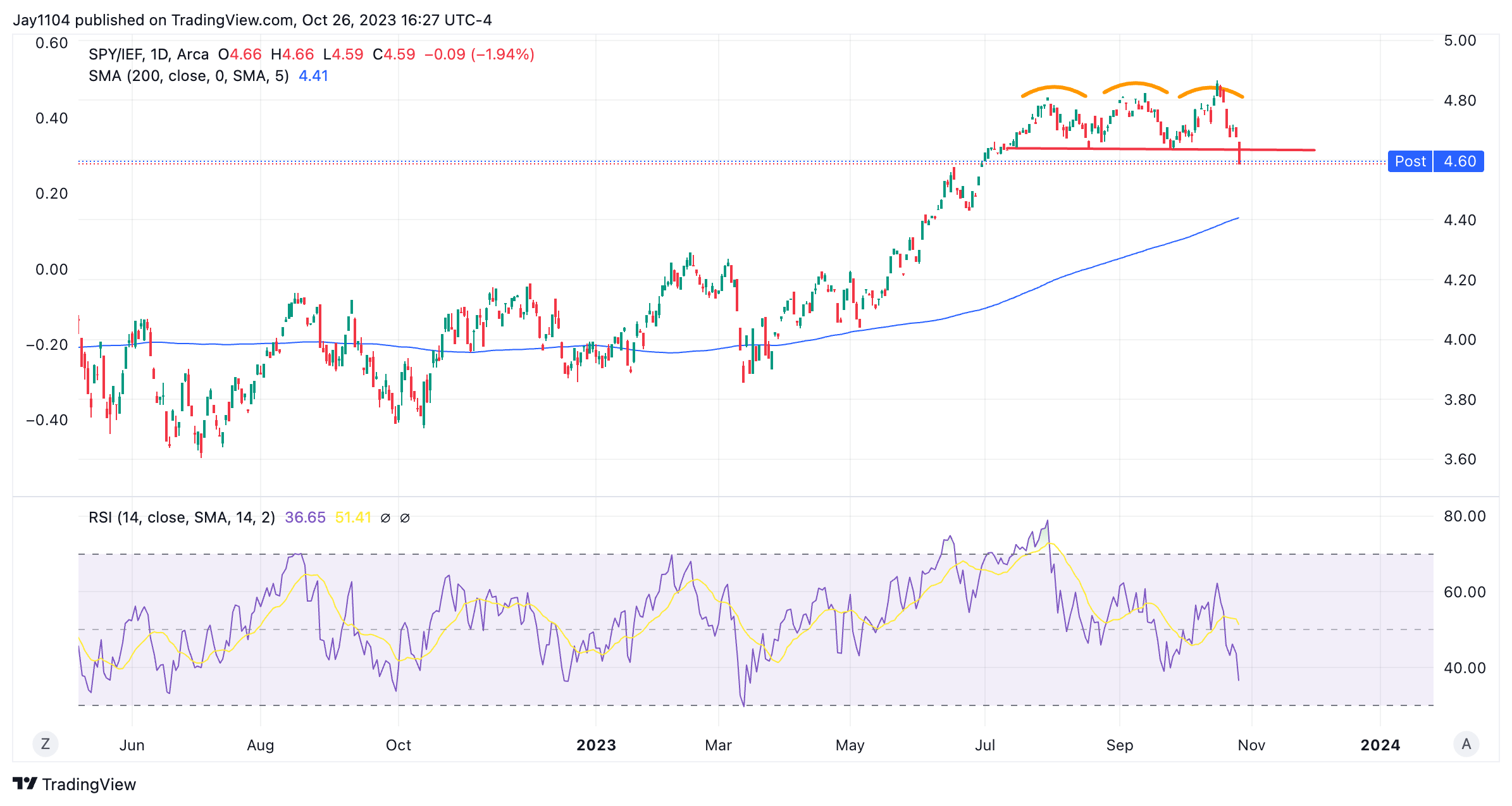 The pattern is also present in the to ratio.
The QQQ to TIP ratio pattern should look familiar because it resembles the Bloomberg Magifience 7 index. This may tell us a lot about how things unravel from here, primarily by stock prices falling faster than bonds.
The break in these ratios is not positive and would suggest that stocks are way ahead of bond prices and yields.
For example, if the SPY were to return to the historical ratio of 4.05 times the TLT from October 2022 to May 2023, the SPY would be worth $343.
Something similar happened a few weeks back when pricing the S&P 500 in has led to a lower index.
Amazon Stock Gives Back Gains
Anyway, Amazon (NASDAQ:) reported tonight, a stock I own, and the results were okay. AWS missed the revenue and missed on growth rates. The 4Q sales guidance of $160 to $167 billion, or $163.5 billion at the mid-pointed, missed estimates of $166.57 billion.
Like Meta's last results, the stock popped about 5% after hours and then gave all of the gains back shortly after. Like Meta (NASDAQ:), implied volatility for Amazon was too high and skewed to the calls, with a ton of call gamma up $125 and higher.