An MP has been found guilty of sexually assaulting a 15-year-old boy.
Imran Ahmad Khan, who was elected as Conservative MP for Wakefield in 2019, had denied groping the teenager at a party in Staffordshire in January 2008.
Southwark Crown Court heard Khan forced the youngster to drink gin, dragged him upstairs and asked him to watch pornography before assaulting him.
Khan, 48, who has been suspended by the Conservative Party, was found guilty after a week-long trial.
The court heard that Khan had gone to the boy's bed and "reached in and touched his legs, reaching for, or actually touching, his groin".
The complainant, now 29, said the attack had left him "scared and shocked".
In evidence, he said Khan had started "slow caressing" him and continued despite being asked to stop.
"His breathing was getting quite heavy and I kept pushing his hand away and pushing it back and it would keep coming," the man said.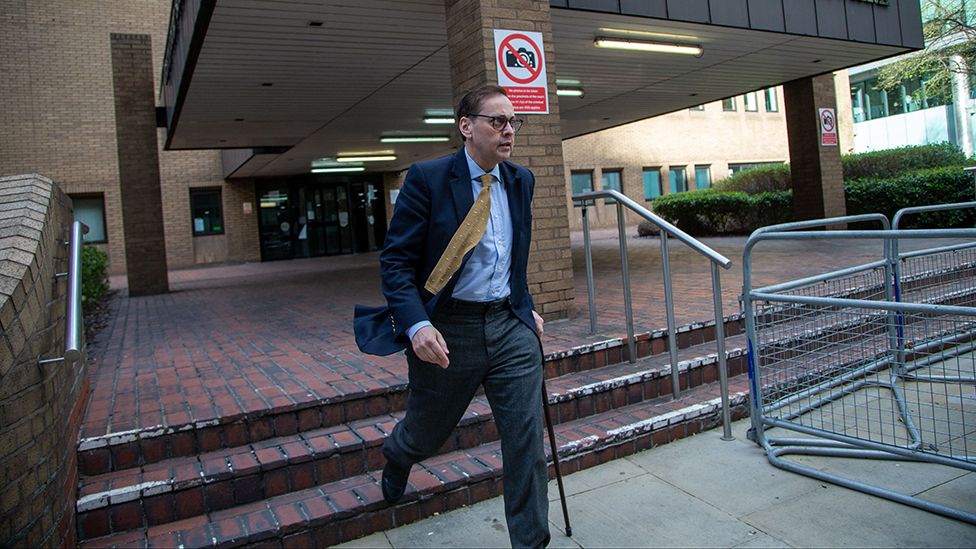 The court was told that police were called at the time but the teenager did not want to pursue the case.
The man, who cannot be named, contacted the Conservative party in 2019 after learning Mr Khan was standing in the general election.
He then called police after Mr Khan was elected to Parliament.
Jurors also heard from the complainant's older brother, who said the MP had asked if he was "a true Scotsman" and lifted his kilt, before "lunging" at him at the same party.
Another witness described waking to find Khan performing a sex act on him after a party in Pakistan in 2010 where the pair had drunk whisky and smoked marijuana.
Khan claimed he had only touched the teenager's elbow when the boy had become "extremely upset" after a conversation about his confused sexuality.
The MP was found guilty after about five hours of deliberations.
The judge, Mr Justice Baker, said he would sentence Khan at a date to be fixed and he warned him "all sentencing options, including immediate custody, are being considered by the court".
Khan made no comment as he left the court, but a member of his legal team said he would be appealing.