US index futures have been unable to find any significant dip-buying following the pump and dump. I think more losses are on the way, as the markets continue to price in further, sharp, interest rate increases and balance sheet reduction from the Fed, while also fretting over a slowdown in China and Europe, with the UK and German economies likely heading for a recession.
The sluggish price action on the major US indices will not appease the bulls. Let's look at the bigger picture first: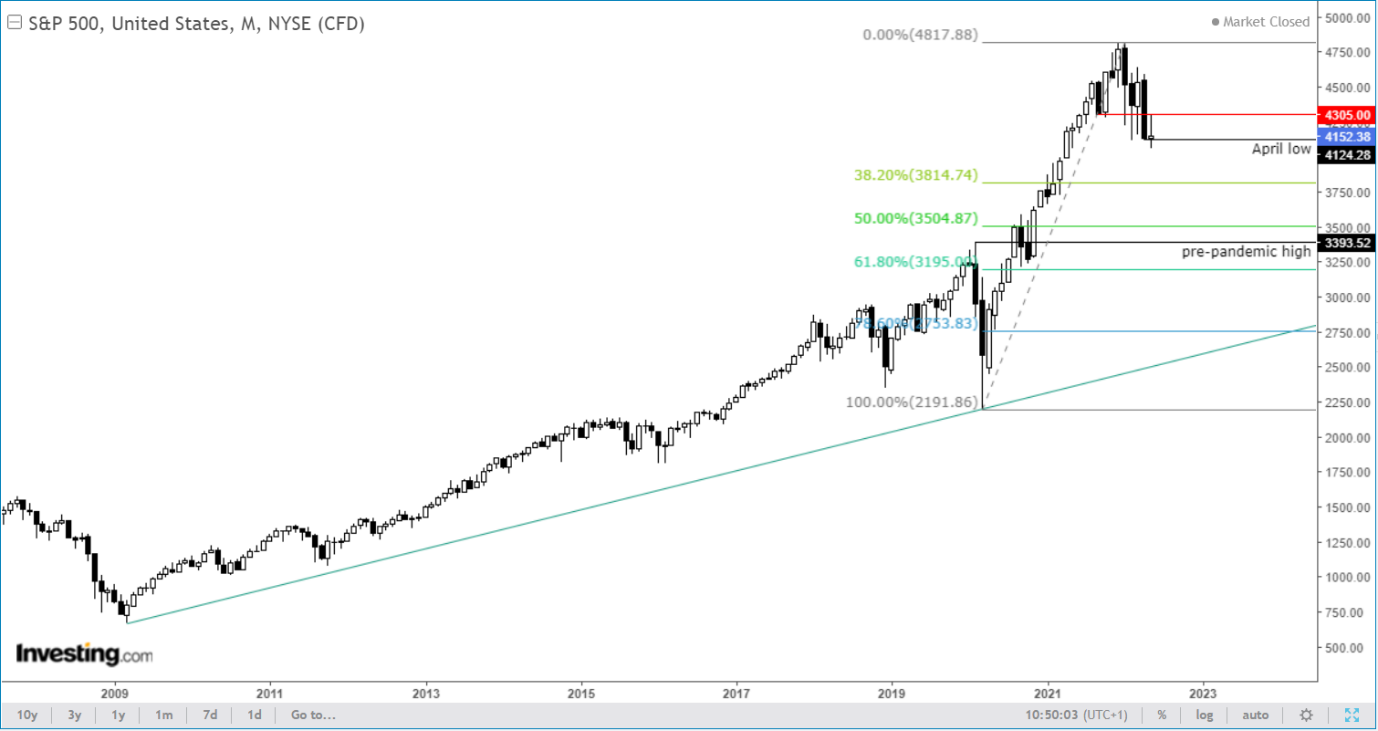 So far, the has only fallen about 15% from its record high, despite all the we have seen over the past few months. The index has not even retraced to the relatively shallow 38.2% Fibonacci level against the rally that started in March 2020. That is not to say it can't fall any further. Far from it.
The monthly chart shows that there is just thin air beneath the April low at 4,124 and the above mentioned Fibonacci retracement level at just below 3,815. If the S&P goes below the April low, I would then expect some range expansion heading deeper in May.
Remember that historically, the month of May has not been a great one for the markets, hence the term "sell in May and go away." Thus, I would avoid trying to look for a bottom, but concentrate on selling into rallies at resistance, for the trend has been bearish and the macro backdrop is weak.
Indeed, zooming into the daily chart, one case see that the index has been creating lower lows and lower highs for several months now: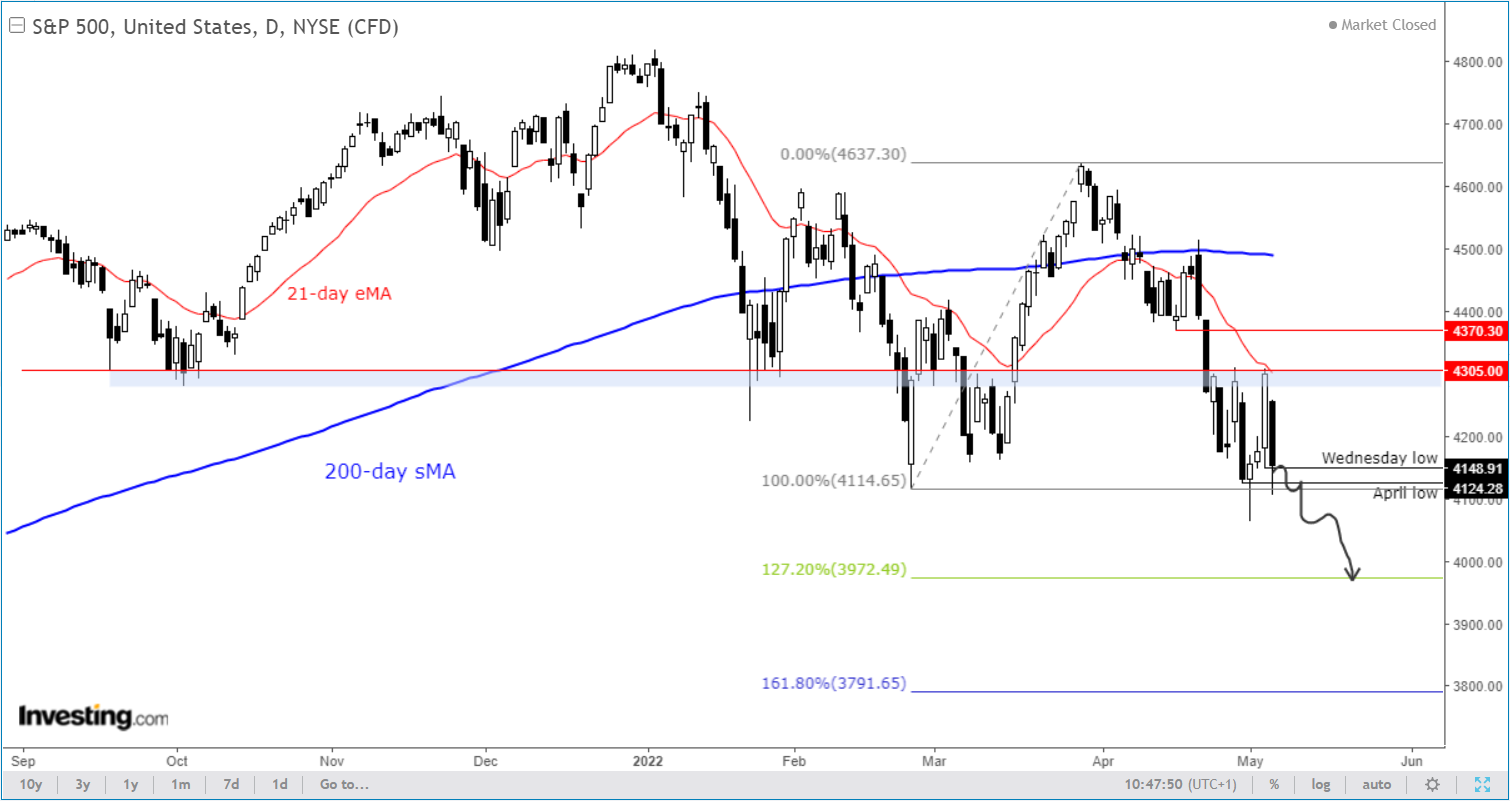 The 21-day exponential average is not only below the 200-day simple average, but it has also been capping the prior rallies. This shows that the short-term bear trend is also getting stronger.
From here, it looks strongly likely that we might be heading for more losses. If the downtrend resumes, as I suspect that it might, then we could be heading towards 4,000 next, with the 127.2% extension coming in at 3,972.
On the hourly chart, we can see that the index is now re-testing the low created just before the was released around 4,153: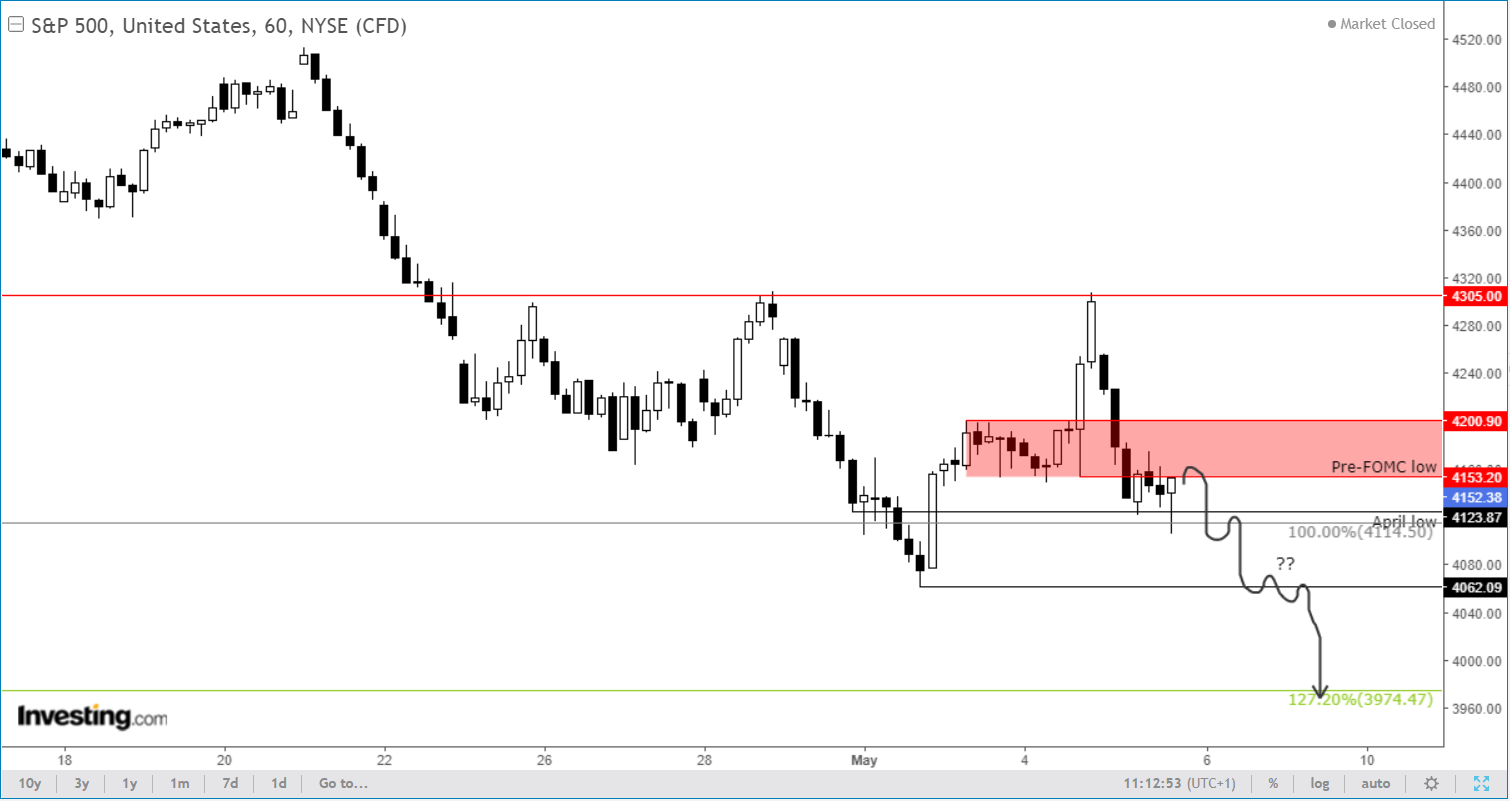 Around this shaded area is where the sellers could emerge again today, potentially leading to further losses as we head towards the end of the week.