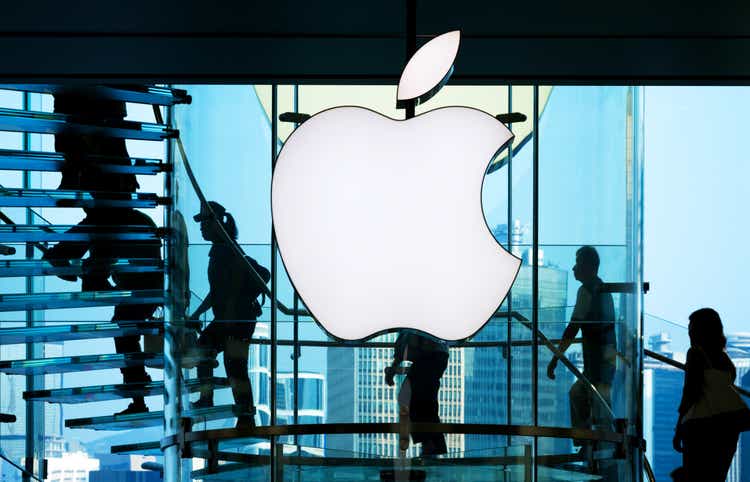 Apple (NASDAQ:AAPL) reported over 8% decline in its Wearables segment which includes sales from HomePod mini, AirPods, Apple Watch, Apple TV, and others. This decline is greater than the overall revenue decline of 5%. Many products like Apple TV and smart home devices were believed to provide the next growth driver for Apple and allow the company to diversify away from iPhone segment. However, Apple faces much tougher competition in the Wearables segment compared with the iPhone or iPad segments. Both Amazon (AMZN) and Google (GOOGL) (GOOG) have solidified their position within the smart home segment and it is highly unlikely that Apple will be able to gain significant market share from these tech giants.
A decline in its Wearables segment also puts in doubt the growth trajectory of future products by Apple. A lot of predictions are being made regarding the potential of a new AR/VR headset from Apple. It is likely that the company will face similar competition in AR/VR segment as Amazon, Google, Snapchat (SNAP) and others will launch their own products in addition to Meta (META) which is going full throttle in this business. I believe Apple would need to deliver a strong growth driver in order to justify its valuation. Another few quarters of poor sales in Wearables and new devices can lead to bearish sentiment towards the stock and a significant correction in my view.
Free fall in Wearables business
Most of the newer products launched by Apple in the last few quarters have been added to the Wearables segment. This includes Apple TV, AirPods, HomePod, Watch, and others. Some of these products have become quite popular and Apple was able to report over $40 billion in net sales from Wearables segment in fiscal year 2022. However, there has been a rapid slowdown in the Wearables business after the boost it got during the pandemic. In the recent quarter, the Wearables segment reported net sales of $13.48 billion compared to $14.7 billion in the year-ago quarter.

Figure 1: Decline in Wearables segment is greater than the overall revenue decline. Source: Company Filings
This is very important for the future valuation trajectory of Apple because Wearables were supposed to be one of the key drivers which would allow the company to diversify away from older business streams like iPhone, iPad and Mac. If Apple shows double-digit decline in the Wearables business in the future, it can put more pressure on Services to deliver growth.
Facing competition nightmare
Despite bullish predictions by many analysts for the Wearables segment in the past, Apple already faced an uphill task in this business due to massive competition. Apple's iPhone, iPad and several revenue streams within Services business do not face significant competition. The company is competing against Samsung and other non-US tech companies which have relatively lower brand value, both in the US and many international regions.
A higher brand value allows Apple to gain a pricing premium for its iPhones and iPads and also builds a more loyal customer base. However, the competition in the Wearables segment is higher due to the presence of big tech companies that have their own ecosystem and strong brand value. We have already seen the result of this in the HomePod and smart home devices business. Apple has been trying to gain market share in this business for the last few years but has not been able to overthrow market leader Amazon or Google. Eventually, Apple had to cancel HomePod devices because they were considered too pricey compared to options from Amazon and Google. HomePod mini has gained some market share but it is due to the rock-bottom prices.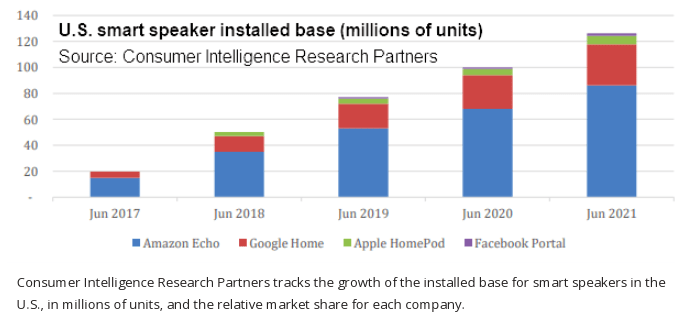 Figure 2: Long term market share evolution in smart speakers. Source: CIRP, Geekwire

Figure 3: Dip in Apple's smart speaker shipment in 2Q2022. Source: Omdia
None of the Big Tech companies have reported the exact shipment numbers for their smart speakers in the last few quarters. However, most of the third-party research reports show that Amazon is still the market leader with a significant lead. Google comes in at the second spot and Apple is far behind in the third place. Apple's market share gain has been marginal in the last few years and it seems highly unlikely that the company can come up with a miracle product at the right price which can take a big chunk of market share from Amazon and Google.
Besides smart speakers, Amazon and Google have also built a wide range of smart home devices which create a stronger ecosystem. This reinforces their position for every new device they launch.
Negative effect on Apple's ecosystem
The Wearables devices provide a relatively small revenue base for the company but they have an impact on different services launched by the company. A good market share in wearables could help Apple build a better growth runway for future services. As an example, the poor performance of HomePod devices has had a negative effect on the growth momentum of Apple Music. Apple has been losing market share in the music streaming business to Amazon and Google for several quarters. A very strong HomePod user base would have helped the company provide better seamless service and locked the users within Apple's ecosystem.
Similarly, we could see the impact on other services like TV+. A big chunk of Apple's valuation is driven by the strength of its ecosystem. Wearables are the biggest flaw in Apple's armor which can lead to a negative effect on its overall ecosystem.
Impact on Apple stock
The Wearables segment contributes close to 10% of the net sales for the company. The contribution to the bottom line would probably be lower. According to Bloomberg, the margin on a HomePod is very low. There is a very low pricing premium available in several Wearable categories which would limit the margins for this segment. Another reason for the lower pricing is the ability of competitors like Amazon and Google to monetize their customer base through other services. This allows Amazon and Google to sell devices at very low price points.
The bigger impact of the Wearables segment is on the overall ecosystem of the company. Apple was able to leverage its iPhone customer base to build a highly lucrative App Store and licensing revenue stream. Hence, a good base for devices helps in building better services revenue streams. If Apple continues to show a close to double-digit decline in Wearables devices, I think it will limit the ability of the company to build better services in the future and hurt its bullish sentiment.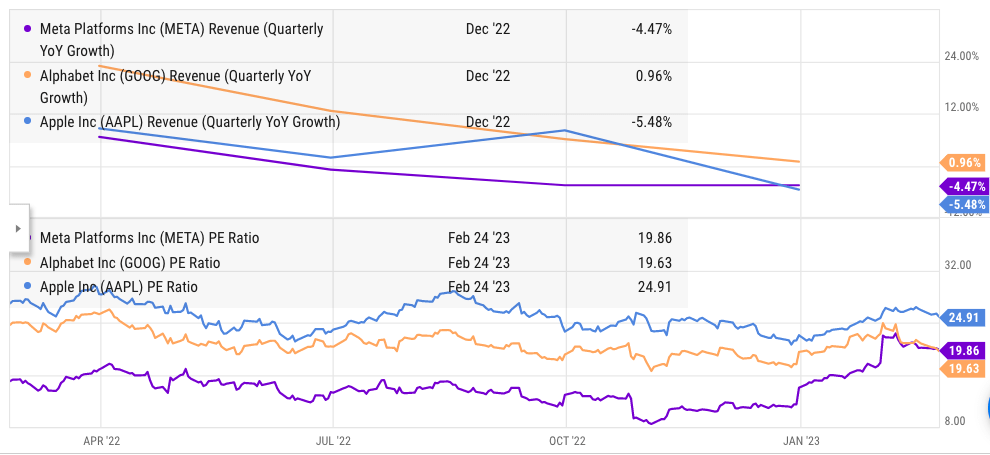 Figure 4: Apple's valuation multiple and revenue growth in comparison to Meta and Alphabet.
Apple's PE ratio is higher than Alphabet and Meta while it has reported lower revenue growth than other Big Tech companies. I believe a sudden dip in a potential growth driver like its Wearables segment can hurt the valuation multiple of the company and lead to a strong correction over the next few quarters.
All eyes are on the future product pipeline of Apple including AR/VR headsets. However, if the company underperforms in the current product line, we could see a decline in the growth projection for revenue and profit metrics which would most likely have a negative impact on the stock performance.
Investor Takeaway
Apple's Wearables segment was believed to be a new growth driver for the company. In the recent quarter, Apple reported a close to double-digit decline in the Wearables segment which was higher than the overall revenue decline. The company is facing massive competition in several categories of its Wearables business from tech giants like Amazon, Google, Meta and others. It will also face competition from these companies in new products like AR/VR headsets.
The noticeable revenue dip in its Wearables segment hurts the overall ecosystem and reduces the ability of Apple to monetize the userbase with future services which might have better margins. Apple stock is trading at a higher valuation multiple than many other tech peers. Future decline in important businesses like Wearables can lead to bearish sentiment toward the stock and a strong correction in my view.